I'm thrilled to be back visiting Kay on her blog today. When she told me to write something on "fiction infatuation," I was a little taken aback. What exactly is that? As a writer, when in doubt, look at the words. So I did. Fiction is something that isn't true. Infatuation is being head-over-heels in love with something. And I breathed a sigh of relief.
You see, for me, writing provides an escape from reality. No matter what craziness is going on in the real world or in my home life—as the mom of two teenaged daughters, trust me, home is crazy!—I have the ability to take my "Calgon, take me away" moment by sitting at my computer and writing.
I write contemporary romance. My heroes and heroines live in the real world. Except, they don't. They live in a world that I create. I get to be the boss (well, except for my critique partners and editors). The world I create is malleable. I can make people do or say anything I want. I can live vicariously through them or I can create something I'd never want to experience. It's my choice.
There are some "true-to-life" things I put in my books, like a love of chocolate or shoes. The children who appear have characteristics of my own kids. And there's usually an anecdote from my life that appears in my books. But otherwise, everything is made up. My characters have better comebacks than I ever will. They look nothing like me. And in the worlds I create, love always wins.
---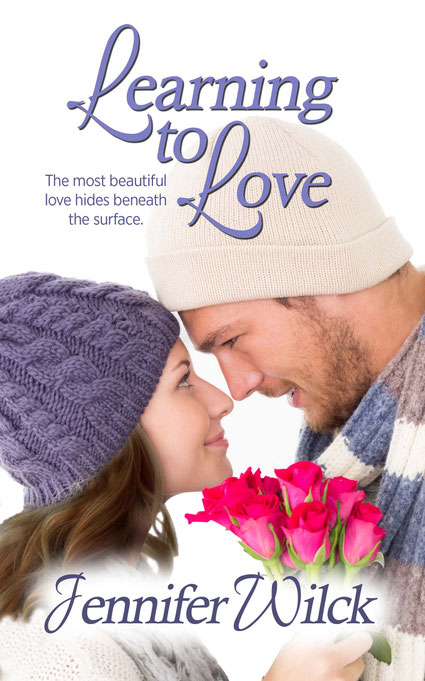 About the Book
Dina Jacobs is a single librarian who has never fit in due to her off-the-charts intelligence, frizzy hair and rounder-than-socially-acceptable figure. She left her past behind until she receives an invitation to her ten-year high school reunion, and all her insecurities return.
Adam Mandel is a single corporate attorney who just missed his third deadline at his father's law firm, the law firm where he is up for junior partner. With his reputation on the line, Adam needs all the help he can get to convince his father that he deserves the promotion.
When Dina and Adam run into each other on a deserted road, Dina thinks Mr. Flashypants can't possibly be interested in someone like her. Adam thinks Dina is just the person to help him improve his reputation. Lies and insecurities force them to take a look at themselves. Can they trust each other to look beyond the surface?
Excerpt from "Learning to Love"
What the hell just happened?
She wanted to be friends.
The only kind of "friend" he wanted to be with her
had "boy" attached to it. No, that wasn't true. He enjoyed her friendship because he loved talking to her, hearing her opinions, sharing himself with her.
But he was becoming more attracted to her. So far, they'd only kissed, but that one kiss, that unbelievable kiss, haunted him. His lips still burned where they'd touched hers, his insides still turned to jelly when he thought about it. In fact, he'd been hoping there would have been more kissing in her apartment once he'd apologized for his gaffe.
But she'd focused on their arrangement and her overreaction, and here he was pulling away from the curb into rush hour traffic.
She thought he was dating her only to impress his father. If he were one hundred percent honest with himself, he'd acknowledge the partial truth in that statement. But the more time he spent time with her, when he wasn't royally screwing things up with her, the more he wanted to move beyond their arrangement.
His head was another matter. It was still focused on not making a fool of himself, on maintaining the right reputation, on spinning the right message.
But listening to his head was probably what had gotten him into this mess in the first place. As unbelievable as it might sound, it was time to follow his heart.
Buy Links:
Amazon: https://www.amazon.com/Learning-Love-Serendipity-Book-3-ebook/dp/B07J49V5SP
Apple: https://itunes.apple.com/us/book/learning-to-love/id1437725668?_bbid=10834501&mt=11
Barnes & Noble: https://www.barnesandnoble.com/w/learning-to-love-jennifer-wilck/1129734280?ean=2940161918258
---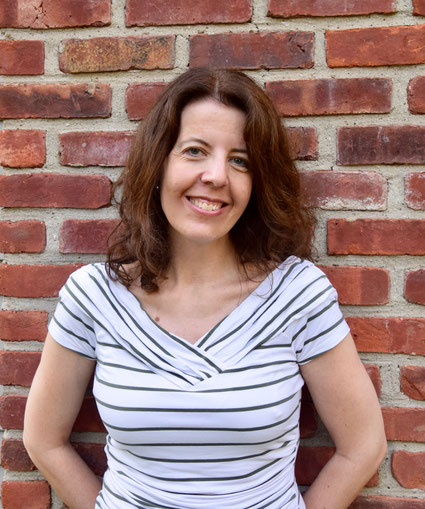 About the Author:
Jennifer started telling herself stories as a little girl when she couldn't fall asleep at night. Pretty soon, her head was filled with these stories and the characters that populated them. Even as an adult, she thinks about the characters and stories at night before she falls asleep or walking the dog. Eventually, she started writing them down. Her favorite stories to write are those with smart, sassy, independent heroines; handsome, strong and slightly vulnerable heroes; and her stories always end with happily ever after.
In the real world, she's the mother of two amazing daughters and wife of one of the smartest men she knows. When she's not writing, she loves to laugh with her family and friends, is a pro at finding whatever her kids lost in plain sight, and spends way too much time closing doors that should never have been left open in the first place. She believes humor is the only way to get through the day and does not believe in sharing her chocolate.
She writes contemporary romance, some of which are mainstream and some of which involve Jewish characters. She's published with The Wild Rose Press and all her books are available through Amazon and Barnes & Noble.
Author Links:
Website: http://www.jenniferwilck.com
Facebook: https://www.facebook.com/Jennifer-Wilck-201342863240160/
Facebook Readers Group: https://www.facebook.com/groups/2055470311366345/
Newsletter: https://www.jenniferwilck.com/contact.html#newsletter
Twitter: https://twitter.com/JWilck
Instagram: https://www.instagram.com/authorjenniferwilck/
BookBub: https://www.bookbub.com/profile/jennifer-wilck
---