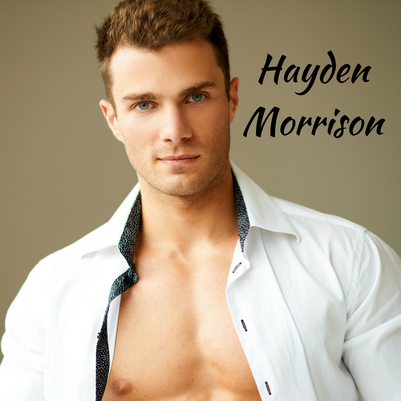 Jack's brother, Hayden, the character we all loved to hate in "Don't Let Him Go," is back. And as much as our heroine, Meg, tries she just can't keep from swinging over from "want to stay away" to just plain "want."
There is so much more than meets the eye with the Morrison middle child. (Though there is also a lot that meets the eye!) Hayden is insecure in his new position as CEO of Morrison and Sons. He's working to make amends with his older brother, Jack, and his love life is a mess.
The more Meg gets to know him, the more she finds herself unable to resist him.
There was something completely charming about Hayden's insecurity. When I watched him at work, I could see it plainly. We'd be in his office, going over something before a big meeting, and he would run his hand through his mousy brown hair. It was getting too long and when he did that the hair would flail in every direction. Then it would slowly settle down into smooth disarray.
His eyes would get this look, almost like panic. An intense blue color, they were wide and bright and looked like the sky was opening up to reveal all its secrets. His hands showed his anxiety, moving fast and frantic. Sometimes he would obsessively click his pen. Other times, he'd tap his fingers on the desk.
Then he would stand, push his chair out from his desk, and walk around it. And he would transform. Before leaving his office, where it was just me and him, he'd change into someone else, someone strong and confident, and not the least bit worried about how he was handling his family's legacy. When he walked out of that room, there was no hint that the world rested on his shoulders.
See more of Hayden Morrison in "Just for You." Check out the book blurb and cover reveal on my home page here. And stay tuned for the release date!