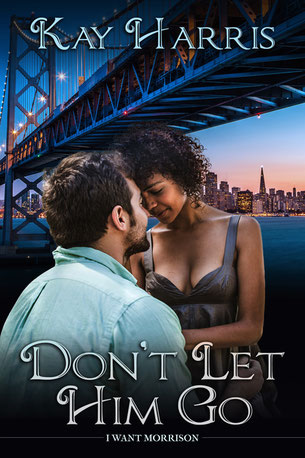 Yep. This is a blatant plug for my new book. But, it's also a good opportunity for me to express why Jack makes me melt.
Jack Morrison is the black sheep of a powerful real estate family. He was supposed to inherit the whole thing and carry on the family legacy. Instead, he disappeared for five years and came back as a determined, troublesome activist. Using his trust fund, Jack starts a non-profit organization whose mission is to fight greedy corporations, like the one his family owns.
When Candace Gleason is asked to 'keep an eye on Jack' by her boss/Jack's dad, she finds herself struggling between her desire to throttle him and her desire to tear off all his clothes.
He looked like a combination of an old-school hippie, a disillusioned GQ model, and a Greek god. He wore a pale-blue cotton button-down dress shirt just wrinkled enough to show he might take the care to pull it out of the dryer right away, but not care enough to iron. The rolled-up sleeves exposed his arms below the elbows and the unbuttoned collar allowed a peek at a sculpted chest. His jeans, despite being worn and tight at least didn't possess any holes. To top it all off, a pair of sport sandals covered his feet.
His too-long hair hung around his ears and just above his brow in a messy tousle that made him look like he'd just rolled out of bed, where he'd left two beautiful women, run his hands through his hair, and posed for a poster. He had incredible bright blue eyes, high cheekbones, and a regal-looking chin covered in a dark, sexy five o'clock shadow. That, combined with his thin but muscular build and well over six-foot stature, made him drool-worthy.
Then Candace discovers there is a lot more to Jack Morrison than being a rebel. He is smart and sweet and driven by an all-consuming passion. He's also pretty smooth...
"Candie, do you have any idea how beautiful you are? I'm not giving you a line. I swear. It's just…I'm kind of in awe that I'm sitting here with you right now. You are so stunning."
I had no idea how to react to that. So I didn't. I just stared at him.
"Have you had a lot of boyfriends?"
I shook my head.
"No? I guess I shouldn't be surprised. You've been focused on your career."
"A career I'm jeopardizing right now," I said to remind both him and myself of the gravity of the situation.
Jack leaned in. "I swear I don't want that," he said softly. "I want you to have everything you desire."
I shivered at the seduction dripping from his voice. "Even if what I want goes against your own goals?"
"It's a tough thing for sure. And don't think I'm not struggling with it. But maybe…yes. I gave you my calendar. That was a dumb move."
"So…" I moved my hand to his thigh and squeezed. It was thick and hard, and I wanted to see what his legs looked like without jeans. "You make a dumb move, then I make a dumb move, and…what? We try to help each other not let those dumb moves hurt us."
"Precisely. And we have to trust each other."
Coming February 14! Pre-order your copy now!