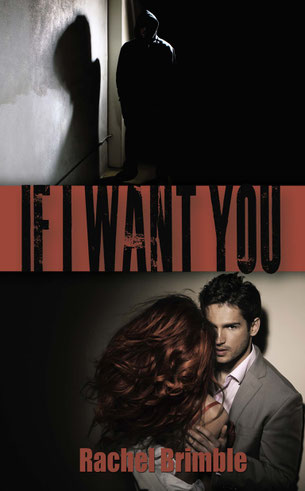 Mark Bolton is a widower and single father trying his best to raise his daughter and find happiness again after the sudden death of his beloved wife. He's a man who is heartbroken, kind, caring, but also unimaginably strong, both physically and emotionally.
As soon as Mark stepped onto the page, I was intrigued, excited and ultimately attracted. There is nothing sexier to me than a strong man battling with a huge emotional hurt. Yet, does all he can for the people he loves…and sometimes, even the people he doesn't.
Mark is that type of man.
When he meets Tori Peterson, he is thrown into a dangerous and frightening situation he knows he cannot leave her to deal with alone. He recognizes the fear in her eyes, the vulnerability in her attitude and body language. No part of him can walk away without helping her…no matter how much she might initially reject his help.
It was this innate willingness to stand by his daughter and Tori, no matter what, that sealed my infatuation with Mark. He is a man every woman needs in their life. A man who won't turn away when she is at her weakest or grumpiness. If he falls in love, he is in it for the long haul…come what may.
In short, Mark Bolton is a real man. A keeper. A confidante and protector…and yes, I'm more than a little in love with him.
Sensing her discomfort, he stopped and leaned against the bureau. God, did he frighten her? Surely not, or she wouldn't be here. Or did she sense his attraction toward her and would do all she could to deflect it? He didn't doubt for one minute his eyes gave away his appreciation whenever he looked at her.
He lifted the can to his lips. "So, what have you been thinking about?"
She tapped a peach-painted nail on the bureau. "This."
"The bureau?"
"Principal White's bureau."
He frowned. "How did you know it was hers?"
"She mentioned you were working on a bureau for her when I was in the school office. I assumed this is it."
"It is."
"Good, because that makes it all the easier for me to give you your first assignment."
"You want me to talk to her."
She smiled, took a few tentative steps closer to him. "Got it in one, Watson."
He smiled, pleased to see genuine mischief shining in her eyes. "I'm Watson?"
"Yep."
"So that makes you Holmes. Not sure I like being anyone's sidekick."
Another couple of steps closer until no more than a couple of feet separated them. She met his eyes and his heart kicked. Her V-neck shirt was just the right side of professional. Yet, the way it revealed her collarbones and hugged her full breasts made him want to reach out and pull her into his arms, kiss her, taste her…
"You're staring, Watson."
He blinked and snapped his gaze from her breasts, rare heat hitting his face. "Sorry. You look nice."
"Thanks." She raised her eyebrows and nodded toward his chest. "So do you."
He smiled. "Why don't we go inside? It's way too hot out here."
IF I WANT YOU is available right now! Here's the blurb & buy links:
When local journalist, Tori Peterson, fails to prevent a child abduction outside her niece's school, her horror and guilt sparks a vow to do whatever it takes to get little Abby Brady home to her parents.
While Tori battles the vile memories of her own kidnapping as a child, she accepts the help of widowed father, Mark Bolton. As he and Tori join forces with the local police, their attraction and intimacy grows…along with their fears for Abby.
Links are uncovered between Abby's disappearance and Tori's kidnapping, and Tori is forced to accept the monster who held her captive is back. But this time, Tori is all grown up, and there is no way she will let him hurt another little girl.
Buy Links:
Amazon UK: http://amzn.eu/190CYmx
Amazon US: https://www.amazon.com/If-Want-You-Rachel-Brimble-ebook/dp/B0767JBH4R/ref=sr_1_1?ie=UTF8&qid=1518015346&sr=8-1&keywords=If+I+Want+You
Barnes & Noble: https://www.barnesandnoble.com/w/if-i-want-you-rachel-brimble/1127157672?ean=2940158911118
Kobo: https://www.kobo.com/gb/en/ebook/if-i-want-you
Google Play - https://play.google.com/store/books/details/Rachel_Brimble_If_I_Want_You?id=E-g7DwAAQBAJ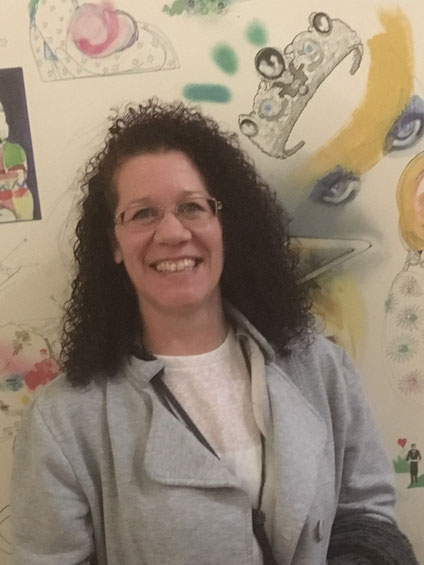 About Rachel Brimble:
Rachel lives with her husband and two teenage daughters in a small town near Bath in the UK. After having several novels published by small US presses, she has also written eight books for Harlequin Superromance (Templeton Cove Stories) and four Victorian romances for eKensington/Lyrical Press.
She is a member of the Romantic Novelists Association and Romance Writers of America, and was selected to mentor the Superromance finalist of So You Think You Can Write 2014 contest. When she isn't writing, you'll find Rachel with her head in a book or walking the beautiful English countryside with her family. Her dream place to live is Bourton-on-the-Water in South West England.
She likes nothing more than connecting and chatting with her readers and fellow romance writers. Rachel would love to hear from you!